Posted on 02. May, 2012 by admin in News, Parenting
Join families across the globe participating in Backpack Free Friday this Friday, May 4th. Backpack Free Friday is intended to increase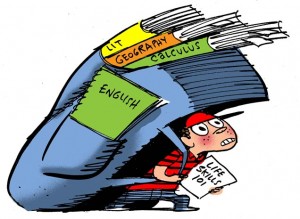 awareness of the importance of children's health and wellness. It's been well documented that the large, book laden backpacks many children lug to and from school each day can be detrimental to their posture, overall wellbeing and ultimately, their ability to learn. Here's how to participate:
Send your child to school without their backpack.
Distribute the official press release to the administration at your child's school
Post photos of your child and their backpacks on the official Backpack Free Friday Facebook page.
If you are a Twitter user, tweet  "Take Burden off Children and Schools! Support Back Pack Free Friday May 4th" daily through Friday. Include the hash tag #P20BPFF
Check out the links below for more info and ways to participate!
Backpack Free Friday @ Parenting2PT0.org